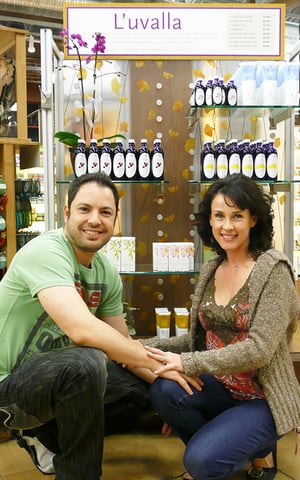 At the time of this writing, we're in the throes of the COVID-19 pandemic, and all of its disruptive effects on the economy… and it reminds me of a painful lesson I learned in 2008 in the last major economic downturn we faced.
Many of you know that my first company in the CPG space was (is) a luxury organic skincare line called L'uvalla. We were breaking new and innovative ground in 2006 when we went live – we were one of the first luxury and organic skincare lines to introduce Argan oil to the US – and in our first 6 months we did over $600k in sales. In a very short time we had secured our first big deal: national distribution into 9 regions of Whole Foods Market. We were on top of the world.
And then the market crashed. Overnight, everything changed.
When the dust had settled a year or two later, we had been discontinued in 8 of those 9 regions we were in. The only place we stayed on the shelf: the region surrounding our home in Southern California (SoCal). As we'll see, this was no coincidence.
The 2008 economic crash exposed and magnified our flaws and weaknesses by 10X. To say that it was difficult would just be a mean understatement. But it did provide a whole lot of opportunity to learn some valuable lessons about the way that marketing and sales work in CPG…lessons that would inform my later adventures in starting Promomash. So today, so that you might benefit from my most painful experiences, I'd like to share some of those lessons with you.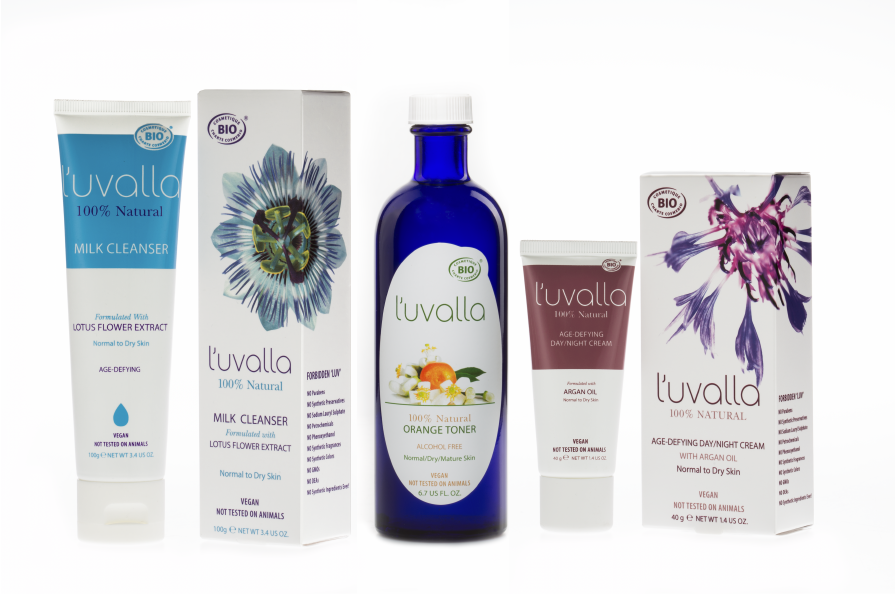 If you want to grow fast, you'd better have deep pockets – and if you don't, you need to learn to FOCUS and say No. We over-committed to growth without having adequate funding to support the stores.  Worse, we didn't even know what "support the stores" meant. Turns out that it meant that we needed to invest a lot of money into each store in order to establish our brand presence and kick-start demand and cash flow. A more sensible strategy for a company that didn't have unlimited funding would have been to resist the calls for immediate commitment to a national rollout, and establish success and profitability first locally, then regionally, then adding regions until we covered the nation – all the while ensuring that we were promoting effectively and securing customer base and loyalty at each stage.Another overcommitment we made was saying "yes" to every broker and buyer who requested support. If you do this without the infrastructure (systems and people) to manage it closely, then you could become a statistic (and not a good statistic at that). A recent study by Nielsen showed that over 70% of trade promotions do not break even. Why? When you can't manage promotions closely, brokers and retailers will treat you like an ATM machine – taking money out and having no real accountability for delivering sales.
You need data to manage, and you need it now. This seems obvious, but most of the time, sales reports and metrics arrived weeks or months after the fact. By then, it was too late to affect any outcomes. If data is not real time, it fundamentally limits how closely and quickly you can adjust course. Surprisingly, over 10 years later this is still a problem for brands.This becomes even more critical if you are trying to grow quickly. For us, the train was moving too fast for us to be nimble in our decision making, and it was nearly impossible for us to manage contracts and commitments after the crash because we were flying blind.
Untrained Brand Ambassadors & sales reps deliver lackluster results.

 Does this even need an explanation? Again, this seems obvious – and yet, we too often just hire them and throw them into the deep end of the pool. And in the competitive, tight-margined world of CPG, that almost certainly means something unprofitable. It certainly was for us.

Above all, CUTTING TRADE SPENDING was the WORST possible thing we could have done. But in the fear and chaos of the downturn, that's exactly what we did. And we had good reason, didn't we? Who knew how much worse it might get? We didn't, so we wanted to be proactive and conserve our cash. The marketing budget seemed like the logical first thing to go. We can't emphasize enough how big a mistake this can be – we even dedicated a whole blog post to it.
So after we cut our marketing budget, one by one, region after region discontinued us due to that lack of support and the resulting slowing of our sales.
The only place where we were left standing was in SoCal, where we could continue to support stores directly ourselves, and build the requisite store-level relationships and loyal customer base.
The experience made it crystal clear: It was possible to stay in business, but not by turning off the marketing lights.
The lessons I learned in 2008 seem eerily appropriate again today in the midst of our current market downturn. It turns out that in CPG, creating a great product and getting it onto the shelf is only the first step. For the great majority of companies – and that included us – the hard part is being able to profitably sell off the shelf. That means rolling up your sleeves and building a solid, profit-making trade promotion machine…store by store.
I hope my story has helped or shed some light. This may seem like a daunting task – and it is. The worst part of it is that all this time there hasn't been a complete solution designed to help emerging brands organize themselves through this complex journey – until recently. That's why we built Promomash for Trade to help emerging brands organize their conquering of store shelves.
What has your experience been? How can we help? We'd love to hear your thoughts!